*RE-ACCREDITED 'A' GRADE AT 3.45 CGPA BY NAAC * RECOGNIZED BY NCTE & UGC UNDER SECTION 2(F) & 12(B)
* COVERED UNDER 95% DEFICIT GRANT-IN-AID SCHEME BY GOVT. OF PUNJAB
* PERMANENTLY AFFILIATED TO G.N.D.U. AMRITSAR
GUEST HOUSE RULES & REGULATIONS
Download Reservation Performa
Only vegetarian meals/refreshment will be served in the Dining Hall on the prior intimation to the persons on duty in the Guest House
Smoking , use of alcoholic drinks and other intoxicants in the Guest House is strictly prohibited
Persons staying in the Guest House are not entitled to bring unauthorized guest(s) to stay in the Guest House.
Persons using the Guest House will make good the damage caused by them to the building or furniture or fixtures or other property of the Guest House during their stay.
A Guest Register will be maintained in the Guest House. Full particulars about the Guest shall be entered in the Register by the Guest occupying the accommodation.
Request for permission (Letter/Fax/email) to stay in the Guest shall be addressed to the Principal, Khalsa Collage of Education, Amritsar in advance.
The permission to stay in the Guest House shall be subject to availability of accommodation.
Information regarding cancellation of reservation must reach the person in-charge of Guest House at least 24 hours in advance of the day on which the accommodation is required. Otherwise guests will be charged one's rent for the accommodation reserved for them.
Booking/recommending authority will be responsible for the pay- ment of all tarrifs, bills, charges etc.      
Contact for Reservation
Dr. Jaswinder Singh Dhillon (Principal)
Khalsa collage of Education Amritsar 143002(Punjab) India
Telex:91-183-5015600,91-98147-23354
Email:heritageguesthouse@rediffmail.com
Download Reservation Performa
Syllabus
Master of Education (M.ed.)
BACHELOR OF EDUCATION (B.Ed.)
PGDCA (TEACHER EDUCATION)
About College
Our History
Management
Guest House
Journal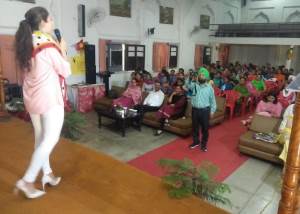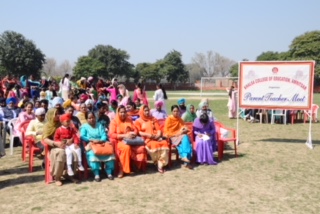 ---